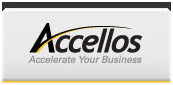 We are pleased to announce that we have begun our implementation of a new WMS application from Accellos that will allow our customers to access your inventory information along with many other exciting capabilities.
This project is another example of our companies' philosophy of "Investing in Innovation".
Please contact your account executive for more information.